You are here: Home » Peru World Wide Expeditions » Our Partner
Our Partner World Wide
Travel Agency for adventure and active vacations in Peru
Trekking and Expeditions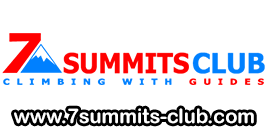 7 Summits Club LTD
1. Moscow:
+7 (495) 642-88-66
2. Elbrus region:
+7-866-38- 71-7-17
E-mail:
info@7vershin.ru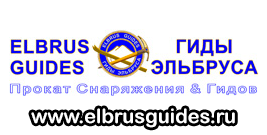 Elbrus Mountain Guides
Trekking and climbing with Russian Mountain Guides. Elbrus-guides are working on Mount Elbrus with a lot of experience. Mountain rescue service co-workers, rock climbers, mountaineering instructors
E-mail:
elbrus@elbrusguides.ru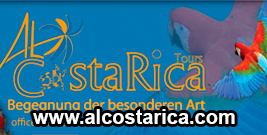 Armin Liedl Berg und Schiführer
Heredia:
 Costa Rica Centralamerica 

Tel.
+ Fax +506/ 2263-4169, 
E-mail:
office@alcostarica.com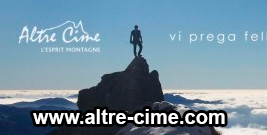 Altre Cime - L'esprit Montagne
Randonnées et Voyages - Robert Cervioni Liccetu - 20228 Luri - Corsica – France 
E-mail: 
contact@altre-cime.com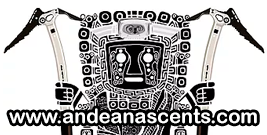 Andean Ascents
Cond."el faro" n°51 Av. Alexander 16 zona Achumani La Paz, Bolivia Head of Logistics: Alexander von Ungern Tel (00591) 78837337
E-mail: 
alex.agile@gmail.com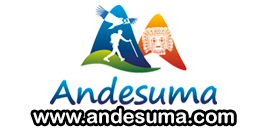 Andean Venture Bolivia LTDA
Av.
 Sánchez Lima Nº 2512, La Paz, Bolivia - Calle: El Eucalipto, Lt. 2 - 
Urb.
 Los Sauces, Surquillo, Lima 34, Perú Kontakt: Ihre Michael und Christian Schöttle 
E-mail:
info@andeanventure.com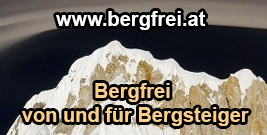 Das Bergfrei Team
Das andere Portal von und für Bergsteiger Für den Inhalt sind 
verantwortlich:
 In Peru reisen expeditionen zum Alpamayo und Huascaran - Trekking Huayhuash 
E-mail:
fleischi1969@gmail.com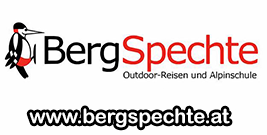 Die BergSpechte
Outdoor-Reisen und Alpinschule Edi Koblmüller GmbH Volksfeststrasse 18, 4020 Linz/Austria
Email: 
office@bergspechte.at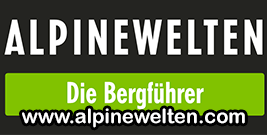 Alpinschule Alpine Welten Die Bergführer Bergreisen weltweit
Geführte Skitouren, Skitourenreisen, Hochtouren, Trekking, Expeditionen in den Alpen und weltweit mit Bergführern von Alpine Welten Die Bergführer
E-mail:
info@alpinewelten.com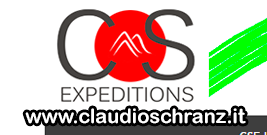 Guide Alpine Claudio Schranz
Via Monte Rosa 127 - 28876 Macugnaga - VB Italy Tel. +39 0324 65609 - Cell. +39 333 3019017 
E-mail:
cs.e@live.it
 - Claudio Schranz 
E-mail:
fabrizio.montanari@pianetaossola.com
 - Fabrizio Montanari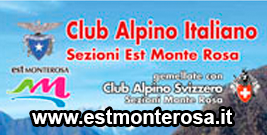 Club Alpino Italiano Sezioni Est Monte Rosa
Associazione delle Sezioni del Club Alpino Italiano delle Province del Verbano Cusio Ossola e di Novara. 
Alberto Paleari: 
Valli dell'Ossola GUIDE ALPINE V.C.O. Collegio Guide Alpine Piemonte - IVBV - UIAGM - IFMGA. 
E.mail:
al.paleari@gmail.com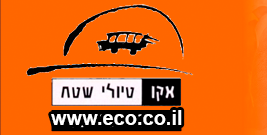 Eco Field Trips Ltd
Ronen Raz
 General Manager 3 Yegia kapaim str. 
Tel:
 Aviv 67778 Israel
E-mail:
mail@eco.co.il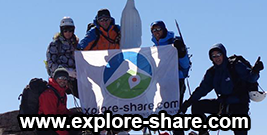 Explore & Share
Explore & Share is a community marketplace that offers trekking, ski touring and mountaineering expeditions provided by certified mountain guides worldwide 
E-mail:
info@explore-share.com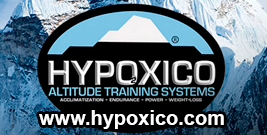 Hypoxico Inc. Altitude Training Sistems AG
United States: 19 West 21st street Suite 503 Europe: Gleuelerstr. 373a NY NY 10010 50935 Köln 
E-mail: 
boestrike@hypoxico.com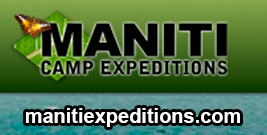 Maniti Camp Expeditions
Address:
 Jr. Huallaga 210, Iquitos, Perú Office Miami, USA: (+1) 786-475-7628 Office Perú: (+51) 1-707-0441 
E.mai:
reservations@manitiexpeditions.com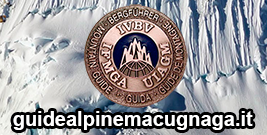 Guide Alpine Di Macugnaga - Italia
Monterosa-Trekking Guide Alpine The Guide: Marco Roncaglioni - Guide Alpine Macugnaga - IVBV - UIAGM - IFMGA 
E-mail:
marco.roncaglioni@comune.varese.it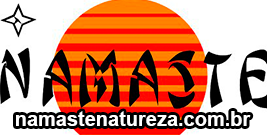 Namaste Natureza Agência de Turismo e Viagens Ltda
Rua Amambaí, 725 - 1.o andar 02115-001 - Vila Maria - São Paulo - SP - Brasil Fones: +55 11 2955-0886 / 9242-9250 
E-mail: 
namaste@namastenatureza.com.br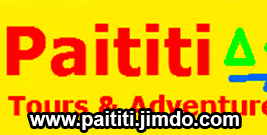 Paititi Tours & Adventures
Harald M. Petrul 
Tel.: 
0051-978065733
E-mail:
hpetrul@aol.com
Mountaineering Association of Vojvodina - Serbia
Masarikova 25, 21000 Novi Sad, Srbija/Serbia
ph/fax:
++381216572063 | Milivoj Erdeljan 
E-mail:
erdeljanmilivoj@gmail.com
 / 
pssvojvodine@neobee.net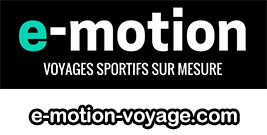 e-motion-voyage.com
Stéphanie Conte Notre représentant pour la Francophonie / our representative for french speaking people
Tel.:
 +33950436017 
Skype: 
stephanie.conte2
E-mail:
infos@e-motion-voyage.com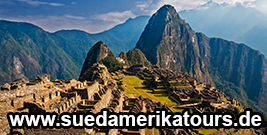 SuedamerikaTours.de
Unser Büro in Deutschland
Peter-Hille-Weg 6, 34439 Willebadessen 

Email: 
thomas@wilkenonline.de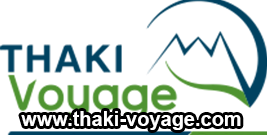 Thaki Voyages
Calle: Chaco #738, Edificio Color, Sopocachi, La Paz, Bolivie Téléphone: 09 77 21 51 60 (prix appel local)
E-mail:
info@thaki-voyage.com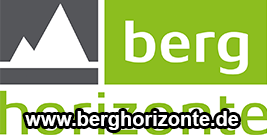 Berg Horizonte e.K.
Christian Schubert Alatseestrasse 18 D-87629 Füssen im Allgäu Téléphone: +49(0)8362-9 30 86 72
E-mail:
info@berg-horizonte.de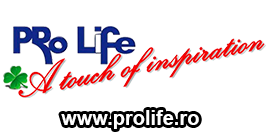 SC Pro Life Travel &Tours SRL
– Agentia de turism Pro Life este agentie Tour-Operatoare Cu Activitate Exclusiv Online Téléphone: +4 0726.46.46.90
E-mail:
office@prolife.ro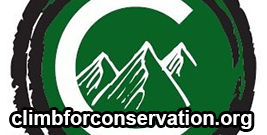 Climb for Conservation™
Mailing Address: P.O. Box 4971, Aspen, CO 81612 Téléphone: (970) 948-2991
E-mail:
ginna@climbforconservation.org
Cumbre Tours
Calle Valdivia y Riachuelos Conjunto Villaggio Casa No. 24 Sector La Primavera 2 Quito, Ecuador Téléphone: (593) 260 161 49
E-mail:
info@cumbretours.com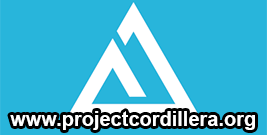 Project Cordillera Ltd
London, United Kingdom Téléphone: UK: +44 (0) 2081 446 608
E-mail:
info@projectcordillera.org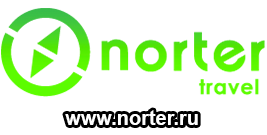 Norter Travel [Russia]
Rusia, Moscú, ul. Bosque, Edificio 43 4 ° piso, oficina 435 Téléphone: +7 (495) 787 42 77
E-mail:
julia.s@norter.ru
Lipiko Tours
Calle Muñoz Cornejo/Pasaje Cornejo 55 Sopocachi / La Paz - Bolivia Téléphone: (0033) 9 77 19 55 07
E-mail:
lipiko@lipiko.com
AU Consultores - España
Eva Barranco Gerente de Formación AU Consultores Pº de La Habana 170 28036 Madrid Téléphone: 91.343.03.28
E-mail:
eva.barranco@auconsultores.com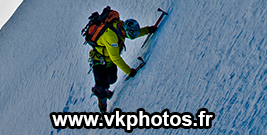 Vincent Kronental
French Photographer and Video Maker specialized in sport, based in Paris, FranceTéléphone: _________
E-mail:
vincent.kronental@gmail.com
Become our travel business partner!
We are continuing to expand the range of partner - Agents and suppliers we work with travel companies...
If you like what you have seen and serous about bringing your clients to Perú and believe in quality service then come and talk to us or contact E.mail: offce@peru-expeditions.org.