Mount Carstensz or the Carstensz Pyramid:
sometimes called Puncak Jaya, is a mountain in the Sudirman Range, the western part of central highlands of Papua province, Indonesia. With altitude 4,884 metres above sea level, Mount Carstensz is the highest mountain in Indonesia, the highest on the island of New Guinea, the highest of Oceania (Australia).
Mount Carstensz
is one of the more demanding climbs in one version of the Seven Summits. It is held to have the highest technical rating, though not the greatest physical demands of that list's ascents. The standard route is up the north face and along the summit ridge, which is all hard rock surface. Despite the large mine, the area is highly inaccessible to hikers and the general public, requiring a 100-km hike from the nearest town with an airport, Timika, to the base camp, which usually takes about four or five days each way.
Trip overview:
Timika - Illaga - Lakes Valley - Yellow Valley - Carstensz Peak - Yellow Valley - Lakes Valley - Illaga - Timika
Why go there?
Carstens Pyramid on the classical way - it's probably technically the most difficult climb of all "Seven Summits". However, it does not make any special problems for real mountain climbers. Warm equatorial climate makes this route like the Crimean. Rocks have the similar nature have, similar reef limestone. And the rocks of the northern slope of a monolithic and pleasant climbing than the south. In addition, the most difficult places are equipped with fixed ropes.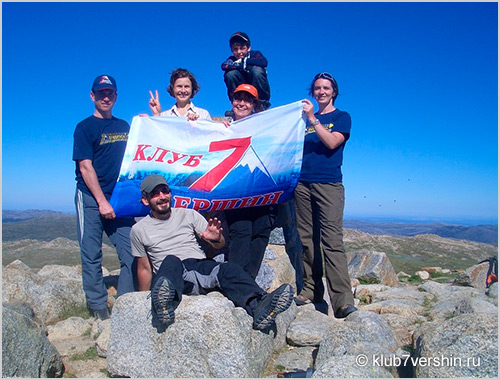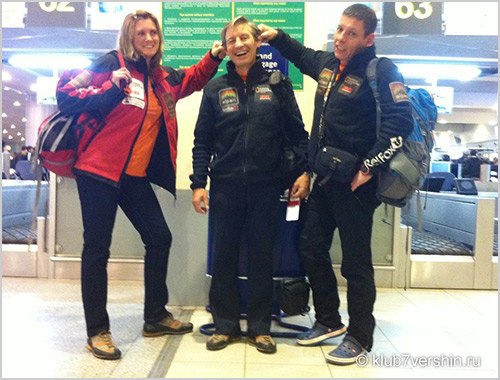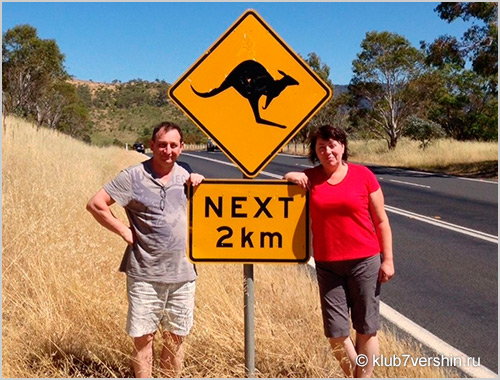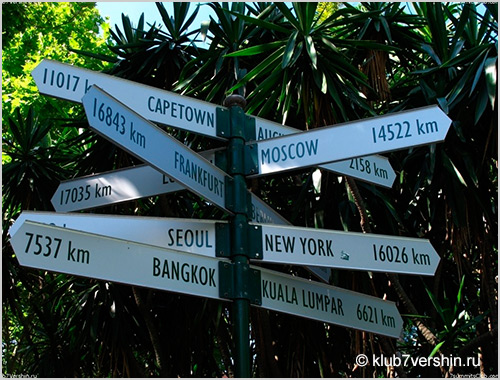 The main difficulty - to get to the mountains. Trekking to the base camp of the Carstens Pyramid - is a multi-day difficult trekking. Daily trekking about 8-10 hours (for people with average physical training) in the jungle, on the slippery trails.
The island offers a rare opportunity to visit the Stone Age, as the traditional way of life for most inhabitants of the island over the millennia has not changed too much. While globalization has not touched this place - gather and look at this wonder...
Travel program
Itinerary:
Day 1:
Arrival in Bali. Hotel accommodation.
Day 2:
Obtaining necessary permits, preparations for the expedition. Flight to Timika.
Day 3:
Flight to Illaga (Sugapa).
Day 4:
Obtaining permits, preparations, meeting with porters. Start trekking.
Day 5-9:
Trek to Carstenzs Base Camp (BC).
Day 10-11:
Ascent of Carstenzs Pyramid. Return to Lakes Valley BC.
Day 12-15:
Trek to Illaga (Sugapa).
Day 16:
Flight to Timika.
Day 17:
Flight to Bali.
Day 19:
Flight home.
Day 19-20:
Reserve days. Can be used to relax on Bali beaches.
»
For further information see Downloads.
» DOWNLOADS
»

Detailprogramm-Mount Carstensz Pyramid-Indonesia
»

Weather Forecast-Mount Carstensz Pyramid-Indonesia
»

Location on Google Maps-Mount Carstensz Pyramid-Indonesia
Detailed Program
Contact:
More information about the expedition.
Luda Korobeshko 7 Summits Club managers
Manager-guide of 7 Summits Club for Tibet - Everest - Asia
www.klub7vershin.ru
www.7summits-club.com
7 Summits Club Ltd.
B. Sampsonievskiy Av.#45,
St. Petersburg, RUSSIA
+7 903 6789843 Olga Rumyantseva
+7 921 185 25 28 Luba
+7 916 390 88 96 Alex
+7 916 390 88 51 Luda
+977 98 412 387 42 Mingma
---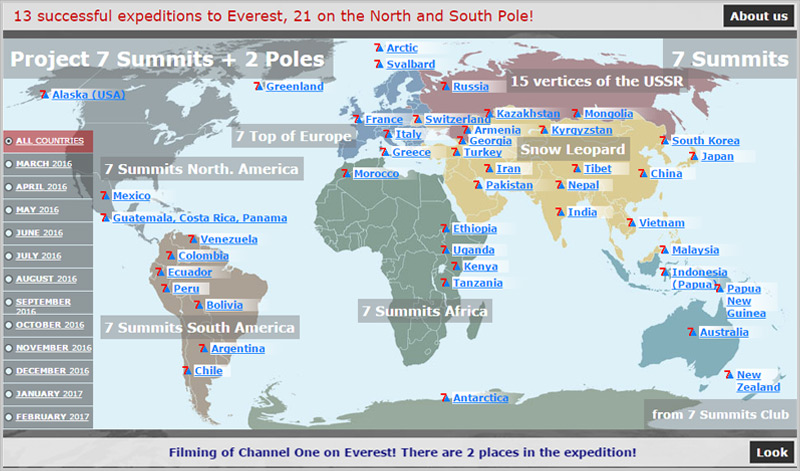 ---
What's Included
Services included in the prices:
Guide from 7 Summits Club
Local guides and porters
Hotel accommodation (double rooms)
Meals: Full Board from Sugapa (Ilaga)
All necessary permits
Cook and kitchen boy
Transportation of your personal equipment(weight allowance: 20 kg)
Environmental tax
Camping equipment for BC, including tables and chairs
All group transfers
Return flight Timika-Illaga (Sugapa)
Walkie-talkies
T-shirts
Not included:
International flights
Indonesian visa
Medical insurance
Personal equipment
Expenses caused by your premature leaving of the expedition, whatever the reasons
Expenses caused by flight delays and cancellations
Good advice
If you want to take part in our expedition, please send us an e-mail with:
1. your brief mountaineering resume covering the last10 years
2. your digital photo
3. questions
If your decision to take part is firm, send us the following information:
1. confirmation (free form)
2. date of birth
3. Citizenship
4. passport number, its date of issue and expiration
5. phone number
Payments:
Non-refundable deposit:
3000 Euro. The price increases by 10% after 90 days prior to expedition. Balance payment is due not later than 90 days prior to expedition. Cancellation of the trip until 60 days prior to expedition – the refund of 50%, less than 60 days – no refund is given.
Necessary travel papers (documents)
Passport (and its Xeroxed copy)
Passport photo
By air and by land
Price includes:
return flight Timika-Illaga
Accommodation
Hotels under the program (2 nights in Bali, 1 night in Timika)
Tents and mess-tent in BC
Meals
Full Board
Staff
Guide from 7 Summits Club
Local guide and cook
Porters where necessary
Health and medical insurance
Theoretically the region can offer a bouquet of tropical diseases, yet the risk to catch something serious is not higher than on the caravan way to Kilimanjaro.
Weather
Normally very rainy in the mountains, where day temperatures can drop to zero. Snow is highly likely.
Extra expenses
Tips for porters and local guide: 100-150USD
Personal gear
Rucksack 40-50 liters
Closed-cell foam pad
Sleeping bag (good for -5° -15°C)
Harness
5-6 meters of 6-8mm rope for Prussik knots
Jumar (ascender)
Rappel device
Helmet
Poncho against rain
Telescopic ski poles
Mountaineering boots
Waterproof/breathable jacket with hood
(Gore Tex is strongly recommended)
Waterproof/breathable long pants with a bib (full length
side zips allow easy handling)
Down or fiber filled jacket with hood. Should be large enough to put on over your fleece jacket
Fleece/pile jacket
Fleece pants
Light trekking pants
Shorts
Liner socks - 2-3 pairs
Thick woolen or poly socks - 3 pairs
Long-sleeved shirts - 2
Sandals
Cap with large peak against sun
Wool or fleece hat
Training shoes
Gloves
UV glasses
Head torch
Thermos
Lip balm (spf 25+) and glacier cream (spf 40)
Personal first aid kit
Prices & Dates
Tour Information:
Season:
April to October
Difficulty:
4.5, mid easy ( technical 3 + altitudinal 1.5 )
Dates & Prices:
From / To
21.10. - 09.11.2016

We have 16 members fixed
05.04. - 24.04.2017

Prices (per person):
* 16 700 USD (1 116 642 rubles) ✓
Deposit for reservations:
* 5 000 USD (380.194 rubles)✓
Full payment 90 days before No refund if you cancel less than 90 days!
Places:

*Available
Trip-code:
Nummer
►
Duration:
20 days
Participants:
Minimal: 6 Maximal: 15
Country / Location:
Indonesia (Papua) - Australia
Mountain Guides:
Olga Rumyantseva and Alexande Abramov 7 Summits Club managers
Other dates / additional info:
contact us!
---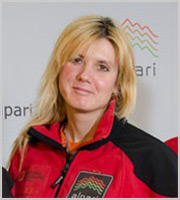 Luda Korobeshko
Expert guide certified 7 Summits Club
Manager-guide of 7 Summits Club for Carstensz Pyramid
Telephone:
+7 916 390 88 51
E-Mail:
info@7vershin.ru
» Read more...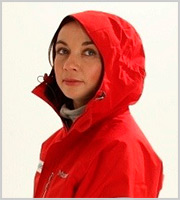 Olga Rumyantseva
Expert guide certified 7 Summits Club
Guide of 7 Summits Club for Carstensz Pyramid
Telephone:
+7 903 6789843
E-Mail:
info@7vershin.ru
» Read more...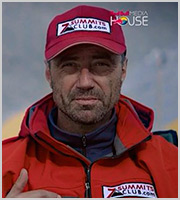 Alexande Abramov
Expert guide certified 7 Summits Club
Guide of 7 Summits Club for Carstensz Pyramid
Telephone:
+977 98 412 387 42
E-Mail:
info@7vershin.ru
» Read more...
3% early bird discount when booking 6 months prior to departure 2017
---
Legend Booking-information
EZZ

-

Single room supplement

On this trip, places are still available.

On this trip, only a few places left.

This trip is sold out / closed.

---
Photo and Video
PHOTO GALLERY:
---






---
VIDEOS:
---